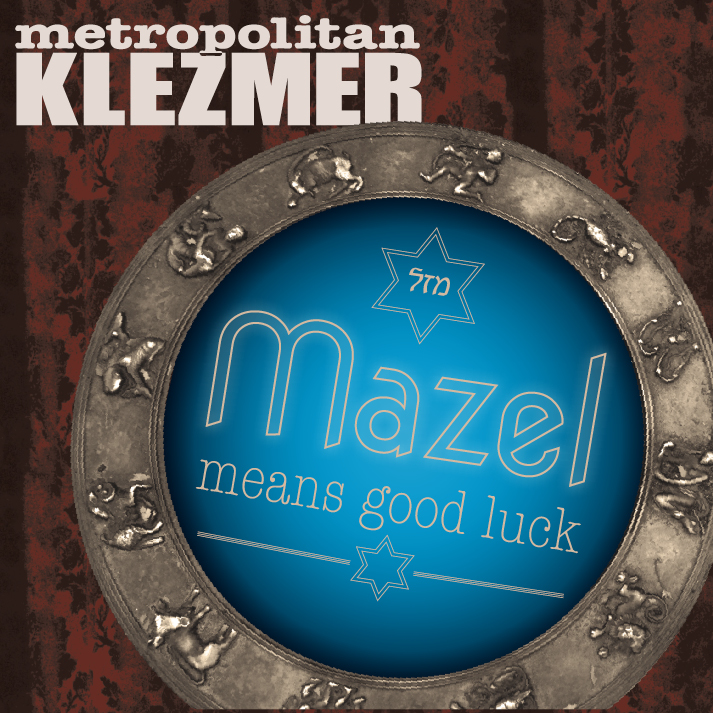 Metropolitan Klezmer celebrates their 20th Anniversary this year with the release of a new album. Mazel Means Good Luck will be available online November 25 and in stores on December 9. More info
On December 15 the acclaimed octet will perform selections from the new recording with a special concert at The Museum at Eldridge Street.
The new disc — available through Rhythm Media Records — was recorded live at The Emelin Theatre. It also includes live bonus tracks: a rare Yiddish ballad of the Triangle Shirtwaist Factory Fire, performed in centenary commemoration at Cooper Union Great Hall; and an excerpt from Eve Sicular's musical documentary theater piece J. Edgar Klezmer: Songs from My Grandmother's FBI Files.
Mazel Means Good Luck can be pre-ordered at MetropolitanKlezmer.bandcamp.com. Enjoy immediate download of the title track and full download of the album on November 25. CDs will ship out on December 9.
Metropolitan Klezmer's four earlier releases are available for purchase at CD Baby, Bandcamp, Amazon, and iTunes as well as at actual stores. In NYC, you can find our albums at most shops, including the Tenement Museum Shop, Academy Records and CDs, and Downtown Music Gallery.